---
With over 70 portfolio companies and more than 5,600 employees, Taavura Holdings Ltd. is one of the leading holding companies in Israel, established over 75 years ago by Avraham (Bondi) Livnat.
Powered by its employees, Taavura has built a strong reputation in the market by providing decades of loyal service, excellence, and professionalism.
By offering elite solutions across a wide range of fields, such as logistics & haulage, importing trucks, buses, and heavy equipment into Israel, as well as importing cars and light commercial vehicles into Central Europe, Taavura has achieved the trust of dozens of clients over the years. In addition, Taavura is involved in the energy and environment sectors, and more.
From its early days, the company's innovative mindset has allowed Taavura to provide customers with groundbreaking solutions. Due to the desire to promote its ability to be at the forefront of technology, Taavura maintains innovation within its subsidiaries through Quantum Hub, a unique platform for POCs between startups and Taavura.
By combining the past, present, and future, Taavura is well-positioned to take advantage of growth opportunities.
Taavura is directed by the Livnat family (60%), along with its partners, Leumi Partners (20%) and Phoenix Holdings (20%).
---
---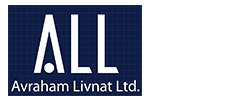 In addition to Taavura activities, ALL Holds a large portfolio of market leading companies in broadly diverse industries. These include data centers & cloud services, contact center, logistics services, fashion retail, real estate, oil and gas, agricultural produce, and more.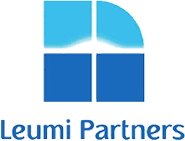 Backed by Bank Leumi, one of Israel's largest banking groups, Leumi Partners is the leading Israeli financial firm active in merchant banking and offerings broad investment banking and research services of the highest standard.
Established in 1980, Leumi Partners has grown to become Israel's premier merchant and investment bank solely responsible for managing the largest operating company investment portfolio in the Israeli banking sector.

Phoenix Holdings is a leading Israeli diversified financials group traded on the Tel Aviv Stock Exchange. Group businesses include multi-line insurance, asset management, credit, and distribution. The group serves a significant portion of Israeli households with a broad set of solutions across businesses and client segments. Managing over $100 billion in assets, the Phoenix accesses Israel's vibrant and innovative economic activity through a robust investment portfolio, creating value for both clients and shareholders.
---